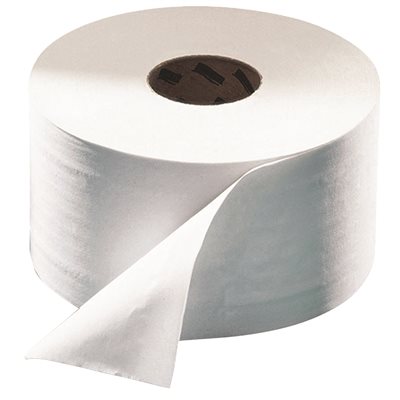 SCA 12024402 TORK ADVANCED MINI JUMBO ROLL TOILET TISSUE, 12 ROLLS PER CASE
Tork Advanced mini jumbo bath tissue is a high-capacity product that reduces refills and labor for high-traffic bathrooms. Each roll measures 7.36" in diameter and has 751' of durable bath tissue.
More Benefits Include:
Reduced Stub Roll for Less Waste

Fewer Cores and Zero Wrappers for Source Reduction

Less Storage Space Needed
Good for the Environment
This Tork bath tissue is made from 100% recycled fiber. As an EcoLogo™-certified product, it provides environmental benefits and acts as a positive image builder.
---
We Also Recommend
---